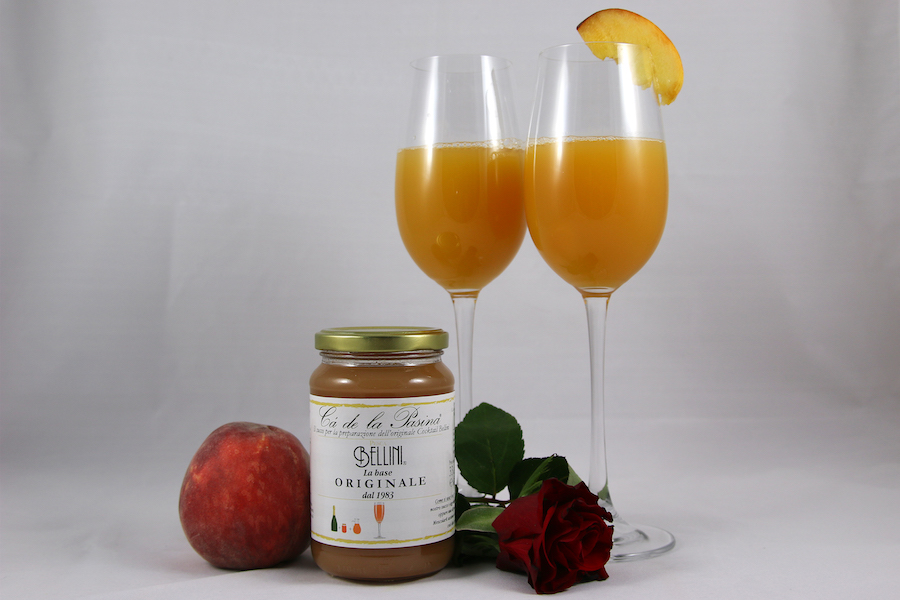 "The recipe: take the most celebrated patron of snak-bar exists in Italy, Arrigo Cipriani, owner of Harry's Bar in Venice, you put him in a shaker, add the leading company in the field of sparkling wines, Cinzano, add a manager who produces canned fruit of exquisite quality (Franco Mocellin), shake vigorously and serve. The main ingredient of the drink is peach juice prepared by Ca' de la Pasina (registered trademark), a company in San Giacomo di Carbonera Treviso, created by Franco Mocellin"
Gente Capital, December 1983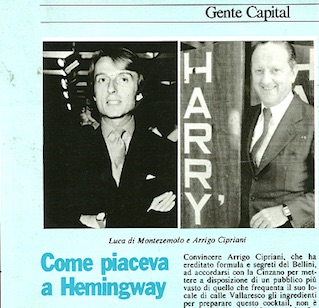 The Bellini is the classic Long Drinks. Moderately alcoholic and fruity, fresh and light, is a fine symbol of elegance and "savoir vivre".
This drink, created by Arrigo Cipriani (Harry's Bar, Venice) and based on our exclusive recipe, met during the '80s a formidable success on a global level.
Bellini peach juice, the natural juice of white peaches created by Ca' de La Pasina in 1983, allows anyone, anywhere in the world, in both summer and winter, to prepare a fresh and fragrant Bellini.
The recipe is simple: simply pour into a jug ice a bottle of dry sparkling wine or Prosecco DOC, and a jar of Pesca Bellini, both cold, stir and pour into ice flutes. You will get ten perfect Long Drinks Bellini.
VIEW THE "BELLINI" PRESS RELEASE